By Dominique Astorino
While there's no definitive cure-all for anxiety and depression, holistic health can play a role in your healing and mood management. Try adding these hot wellness elixirs to your day to reap the natural, mood-boosting, calming benefits from teas, spices, roots, and more. Plus, it's known that hot drinks are calming and soothing, and can even further aid in your happy, relaxed feelings.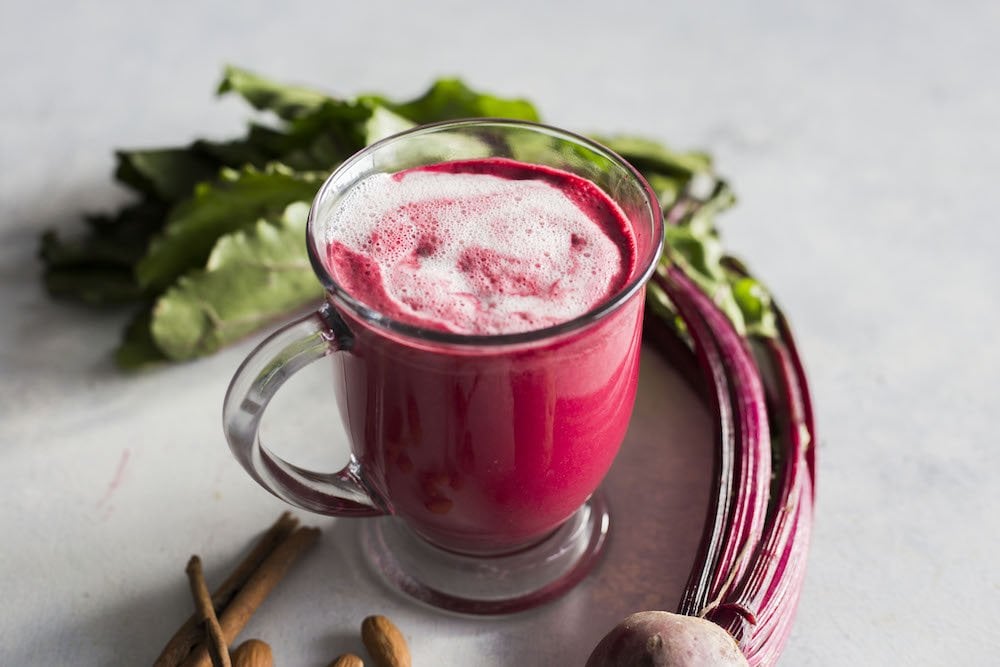 Love beets? Try a pink latte. Beetroot has tyrosine and the amino acid betaine, which can increase your dopamine levels, in turn improving your mood. This hot vegan latte is subtly sweet and rich in brain-healthy nutrients.
Get the recipe:pink beet latte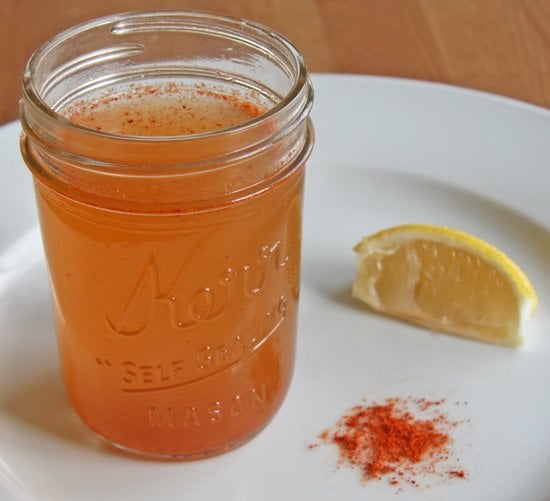 In addition to boosting your metabolism, apple cider vinegar might relax you and soothe your anxiety. ACV can help release tryptophan, which can help with better sleep and a more peaceful mood. Tryptophan is converted into serotonin, which regulates mood and can reduce irritability. If you're feeling lethargic and looking for a little more energy, ACV can help in that department, too.
Get the recipe:apple cider vinegar brew
While drinking coffee for anxiety might seem counterintuitive, the benefit here is the mood-boosting omega-3s. Grass-fed butter — a key ingredient in Bulletproof coffee — is way higher in this uplifting compound than regular butter, giving you all the anti-depressant benefits in your morning cup of joe. If you have anxiety, make sure you drink a glass of water before and after your coffee.
Get the recipe:Bulletproof coffee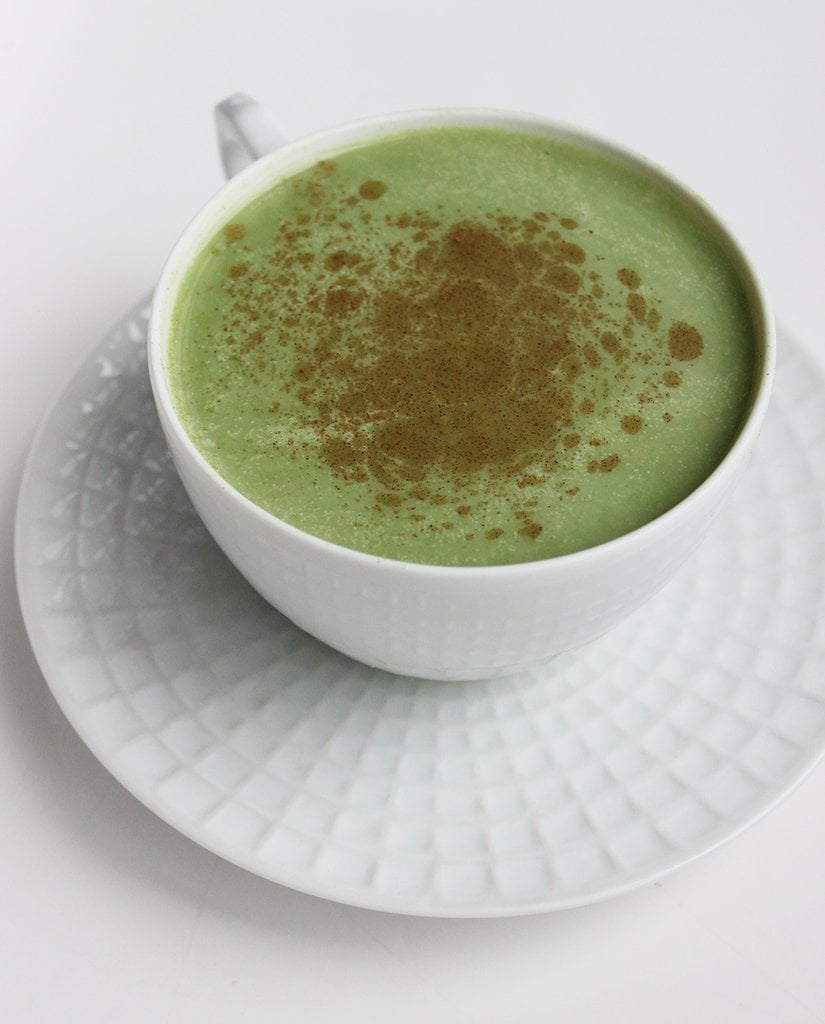 Matcha and Green Tea Lattes
Green tea promotes a feeling of tranquility, and matcha in particular is an adaptogen that can give you energy without the anxious jitters. In fact, it can leave you feeling more calm, despite the boost in alertness.
Get the recipe:matcha latte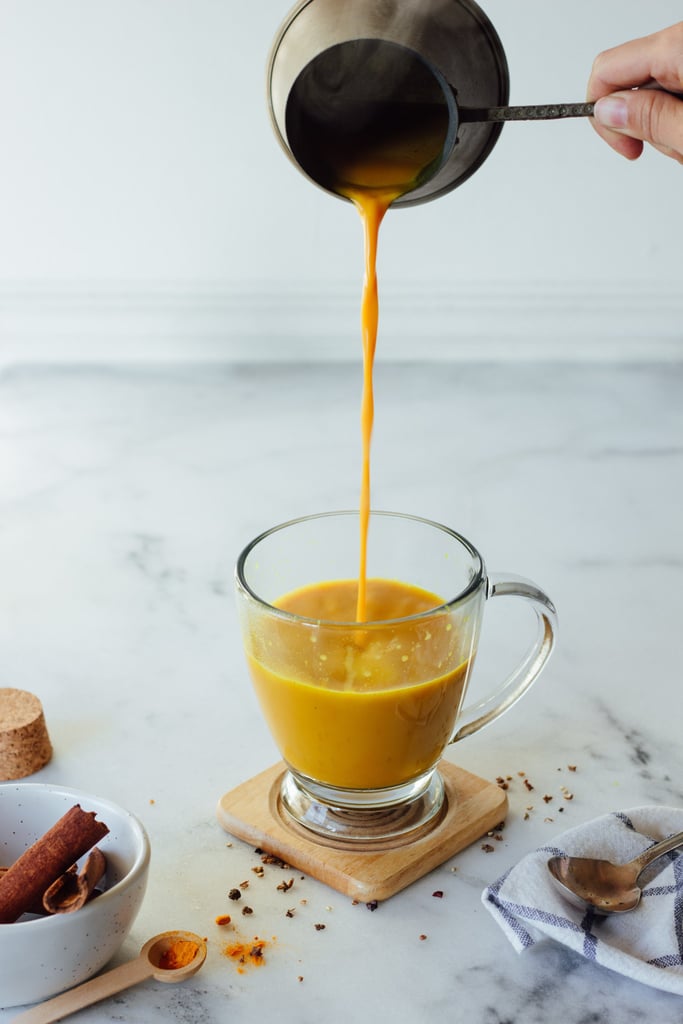 We know that golden milk is an anti-depressant, weight-loss wonder thanks to powerful turmeric. Whip up a soothing concoction to calm down, uplift your mood, and alleviate any swelling, bloating, or joint pain.
Get the recipe: golden milk
Get the recipe: iced golden milk
Source: Popsugar | not affiliated with Aetrex Worldwide